Last week (on April 21st) a new version of Ubuntu Linux OS was released. This time was not regarding another 'six-months-period' regular release, but a new long-term-support (LTS) version, with 5 years of support. A special version that only appears every 2 years.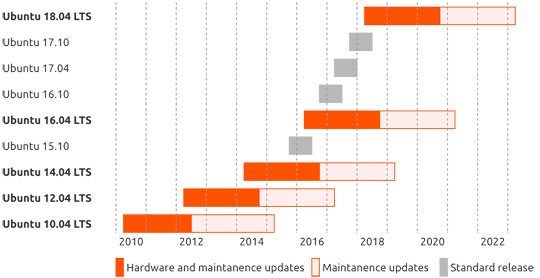 Ubuntu is a GNU/Linux distribution that appeared back in 2004, and since its early beginnings was a big revolution in the Linux world, especially on desktop environments.
I remember that, by that time, if someone wanted to get —as a beginner— into the GNU/Linux world, there were only a few "big" desktop distributions:
Mandrake/Mandriva

or

Fedora Core

, both based on Red Hat.

SuSE

, based on Slackware.
And Debian itself.
…not many more. Also if we take into account that the ones I marked in bold were a bit more enterprise/server focused, or considered "more complicated" to be appropriate for a Linux newcomer, options were even fewer.

But the Linux desktop revolution was just about to start. During those days there were numerous changes and major upgrades, lots of young & cool "desktop distributions" emerged —mainly thanks to GNOME and KDE big improvements— and the flagship of it all was undoubtedly Ubuntu Linux, which —with an exponential growth— became the most popular Linux desktop distribution in only a few months …and almost till now.

Ubuntu was offering much of the stability of Debian in addition to incorporate the latest trends and developments occurring in the desktop environment. All combined with a fixed and stable six months period for each new version release —really ambitious— and a big company (Canonical Ltd.) and a foundation behind it, involved many users on start building a strong and numerous community around the Ubuntu movement, and there were great expectations about how far they could reach in the purpose of bringing Linux to everybody —meaning a real and competitive alternative to Windows and OS X.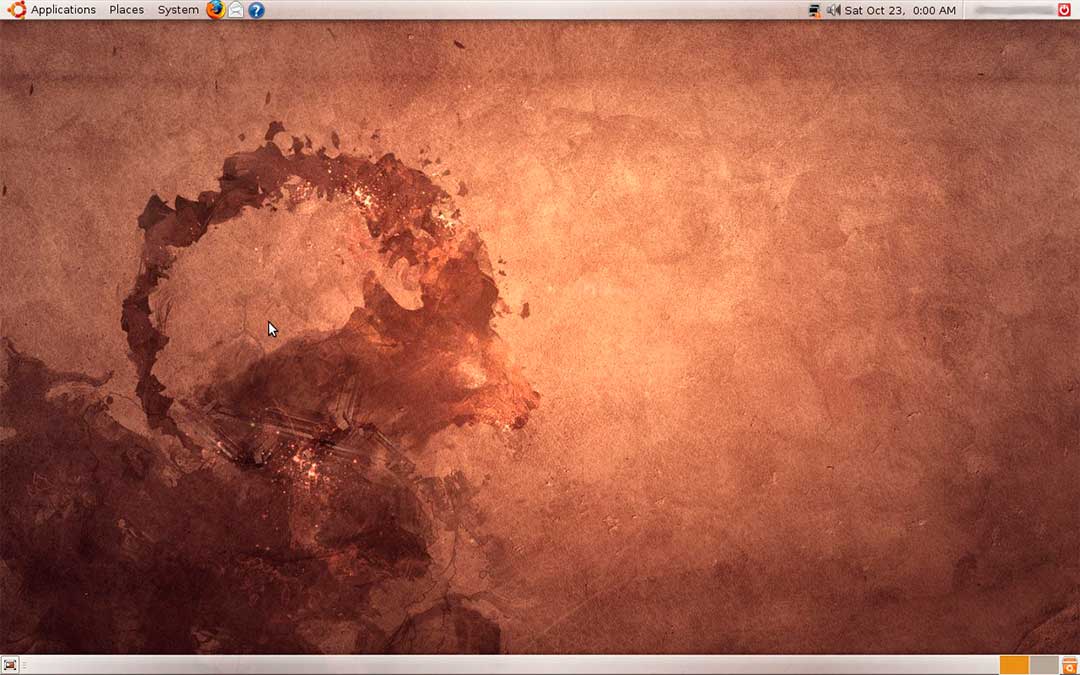 However, after the initial hype, and a period of certain growth & splendour, subsequent controversial design changes, trends on desktop PC users in favour of classic options —Windows, OS X— but especially because of the advent of disruptive 'mobile devices era' and Android OS, the so-called desktop revolution in GNU/Linux died soon after its birth.
Nowadays, despite we have more GNU/Linux distributions than ever, and for example Linux Mint —based on Ubuntu/Debian— has indeed popularity —see on Distrowatch— desktop PCs running GNU/Linux are still a small, small minority. It didn't worked.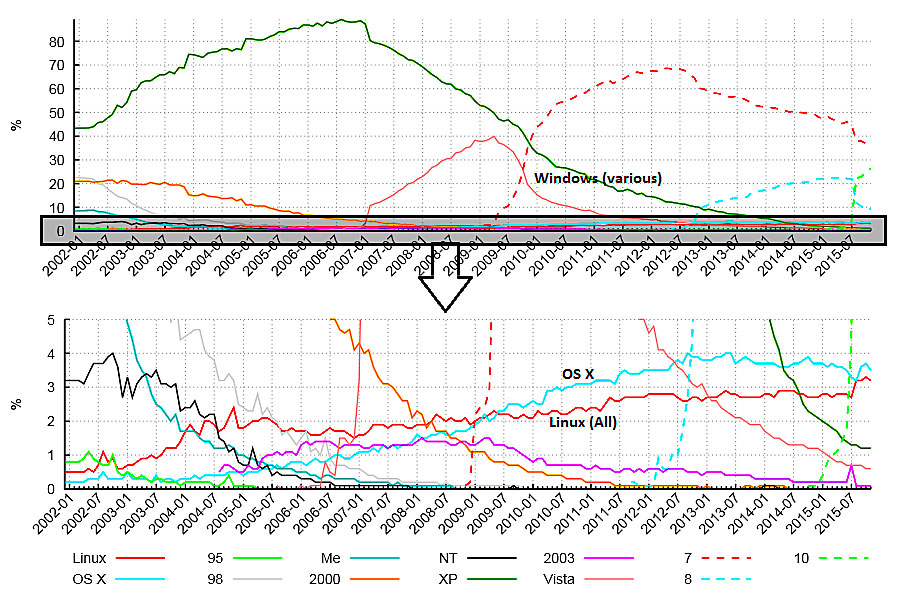 But if we take a look at the servers ecosystem, this is another thing. So GNU/Linux OS developers might now be more focused on stability, performance, security and services aspects of their OSes, rather than on its simplicity, design or usability for desktops.
Because Linux is a winning horse when we're talking about servers, cloud computing, virtual machines, or the today-trendy containers —not to mention all mobile devices (Android is based on Linux kernel), media devices, tiny computers, IoT devices…

So Ubuntu 16.04 LTS  version comes to be an expected system update to those who are now using 14.04 LTS or still 12.04 LTS on their enterprise devices, rather than to desktop PC users with a 15.10 version, anxious for an upgrade, as it would have been years ago.
And is going to close compete with Red Hat Enterprise Linux, CentOS, Debian or even Windows Server on enterprises, rather than with Windows 10 or OS X on user desktops.
Tendencies are always changing —and will be— but, in any way, long live Ubuntu Linux.